SPIEGEL : The Taliban have attacked Kunduz several times in recent years, but you persevered and continued to work to promote human rights and democracy. Why did you have to flee now?
Rustami: The Taliban keep death lists that they are now working through. On it are people who do not want to cooperate with them, including government employees, security forces, judges or activists. My name is on one of those lists.
To The Person
Marzia Rustami , 36, fled Afghanistan to Iran with her parents at the age of two and returned to her hometown of Kunduz in 2002 after the fall of the Taliban. Since 2004 she has been involved in international aid organizations, including German ones, and campaigned publicly against the oppression of women and for the participation of women in politics and society. Two weeks ago, Rustami had to flee Kunduz and went into hiding in another city.
SPIEGEL : How seriously do you take this threat?
Rustami : It's a matter of life and death. On February 28, the Taliban came to our house in Kunduz in District 3. My brother-in-law and my husband were standing in front of it, and there was a scuffle. He and my husband are also on the list. I just wasn't there.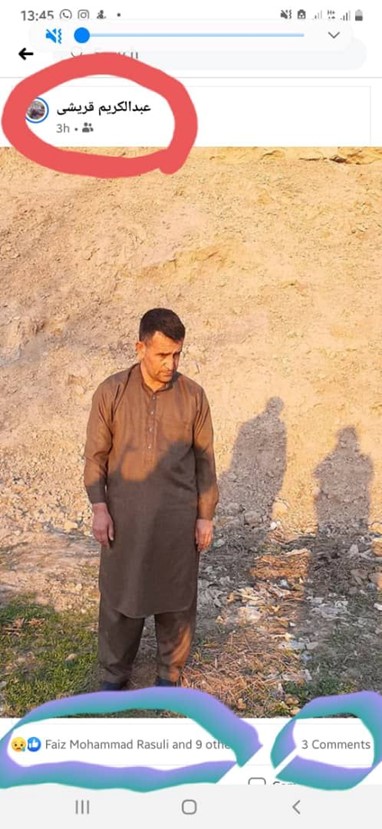 My husband escaped, but my brother-in-law, who worked for the drug control agency, couldn't. He was shot three miles outside of town. The Taliban uploaded the images of his murder to his own Facebook account, which was still open at the time. He was 40 years old. They were looking for me too.
SPIEGEL : What exactly are the Taliban accusing you of?
Rustami : You accuse me of making common cause with the enemies of Afghanistan and cooperating with the foreigners. We trained women to be involved in local politics and society. We helped victims of domestic violence and acted as mediators between religious leaders and the community. We gave a voice to those who have no voice. The Taliban do not like it when women are encouraged to educate themselves and participate in decision-making processes.
Since the Germans left, space has been shrinking
SPIEGEL : In 2013, the Germans gave up the Kunduz field camp after ten years of military presence. What has happened since then?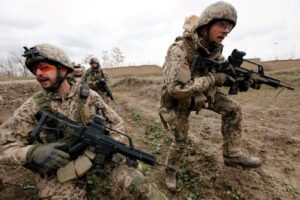 Rustami : Our sphere of activity has become smaller every year. We originally operated in four provinces, but at some point the Taliban set up checkpoints around the city. Since the second Taliban attack on Kunduz in 2016, we have only been able to move around the city.
SPIEGEL : How do the Taliban keep citizens in check today?
Rustami : At the beginning of 2020 I received a call from a representative of the Taliban. He offered that I could still take her side, I should speak in her favor and also support her financially, otherwise death awaits me. He gave my address and my job, he knew which car I use, when I leave the house and when I return. A policewoman who lived nearby had already been murdered. I understood that it was serious now.
The Taliban first warn, then kill
SPIEGEL : How long have there been death lists?
Rustami : The first victim was a colleague, a moderate religious scholar. It happened in 2014. We both worked for Women and Youth for Peace and Development, a US- funded aid organization. The Taliban called him and let him know that he and I were on their death list. The next day he was killed by a car bomb. I kept working until three weeks ago.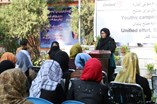 SPIEGEL : Where are you now?
Rustami : After my brother-in-law was murdered, we packed two suitcases and fled to another city. My husband, our four children and I first found shelter in a shelter that Afghan supporters put at the disposal of threatened human rights activists. We saved our lives. We can only stay here for a few weeks. We almost never go out, we leave the lights on at night because the children are scared.
SPIEGEL : What are you going to do?
Rustami: There is no one here who can protect us in the long term. I wonder where is the international community now? Why aren't the diplomats putting pressure on the Taliban? I am appalled that the red carpet is being rolled out to those who persecute us in the peace negotiations in Doha and Ankara, but we are supposed to die. I really blame myself. All of the organizations and representatives I have worked with are gone today and my family is in mortal danger because of my work. I never wanted to leave here, I love Afghanistan and Kunduz and my work, but now I have to go. I'm looking for a country that will take us in.