Author Susanne Koelbl is an award-winning journalist and a military and foreign correspondent for the German news magazine DER SPIEGEL. Her stories highlight the intricate dynamics in conflict areas and wars around the world, the Balkans, Asia, the Middle East, and Africa. Most recently she lived in Riyadh during 2018/19.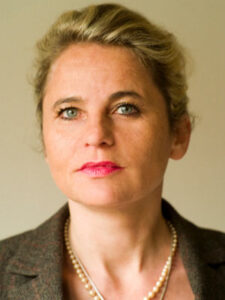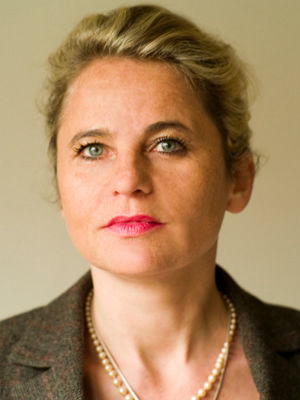 Koelbl is known for her probing reports from Syria, Afghanistan, and North Korea. Her new book Behind the Kingdom's Veil: Inside the New Saudi Arabia under Crown Prince Mohammed bin Salman was published in September 2020, just one year after the best-seller was introduced in Germany. (Zwoelf Wochen in Riad, 2019). Koelbl is also the author of the highly acclaimed book Dark Beloved Country: People and Power in Afghanistan, 2009.
Always close to the people, Koelbl uses their voices to make complicated political and societal contexts accessible. For her in-depth and thorough reporting, she received several industry recognitions, including the Liberty Award and, as part of a team of DER SPIEGEL reporters, the Henry-Nannen-Price for a cover story on war crimes in Afghanistan. Her book on Saudi-Arabia received the international ITB Book Award 2020.
Koelbl documents history through her dialogues with key influencers, explicitly in conflict zones. Among her most recent interview partners are Ugandan President Museveni and opposition leader and presidential hopeful Bobi Wine, US Chief Negotiator in Afghanistan Zalmay Khalilzad, Jamal Khashoggi's fiancée Hatice Cengiz, former US National Security Advisor John Bolton, Jordan's King Abdullah II, Pakistan's Prime Minister Imran Khan, Afghani Presidents Ashraf Ghani and Hamid Karzai, Madam Fu Ying, former Vice-Foreign Minister of China, General Stanley McChrystal, and President Joseph Kabila from Democratic Republic of Congo to name a few.
In her exceptional dialogs with state leaders, intelligence-chiefs or Islamic extremists Koelbl challenges the powerful, for example Syrian President Bashar al-Assad, the Sudanese President Omar al-Bashir (the first sitting president to be indicted by the International Criminal Court ICC), Yemen's rebel leader Al-Houthi and Hamas underground leader Khaled Mashal. Koelbl has excellent contacts in all political camps in the Middle East and beyond.
With The Poetry Project, the philanthropist Koelbl founded an award-winning international forum to give a voice to the voiceless. Translators help young immigrants from conflict zones and German teenagers to exchange their life stories in their native languages and reveal their experiences and fears. The portable format of these programs allows them to be a model of healing and constructive dialog between youths on both sides of violent and societal conflict.
As a Knight Wallace Fellow at the University of Michigan, Koelbl gave guest lectures in 2012 on the war in Syria and the forty-year Afghanistan crisis, and is a much sought-after participant in panel discussions, international conferences, and TV talk shows.
The author has been traveling extensively to Saudi Arabia since 2011.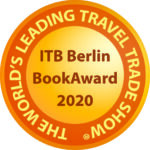 The 2020 Book Award of the Year for "Cultures" was given to Susanne Koelbl's Book: "Twelve Weeks in Riyadh".